STAY TUNED.
Special offers, new products & discounts in your inbox.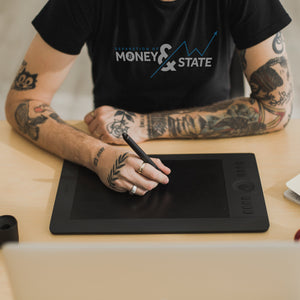 We're a bitcoin-only business.
Our mission is simple... Design merch that Bitcoiners love.

What do we care about?
Better money.... with censorship-resistance, and no inflation. Proof-of-work, self custody, privacy, running nodes. And of course the memes.

WARNING: Subject matter often highlights bitcoin-only principles. Shitcoiners, enter at your own risk.